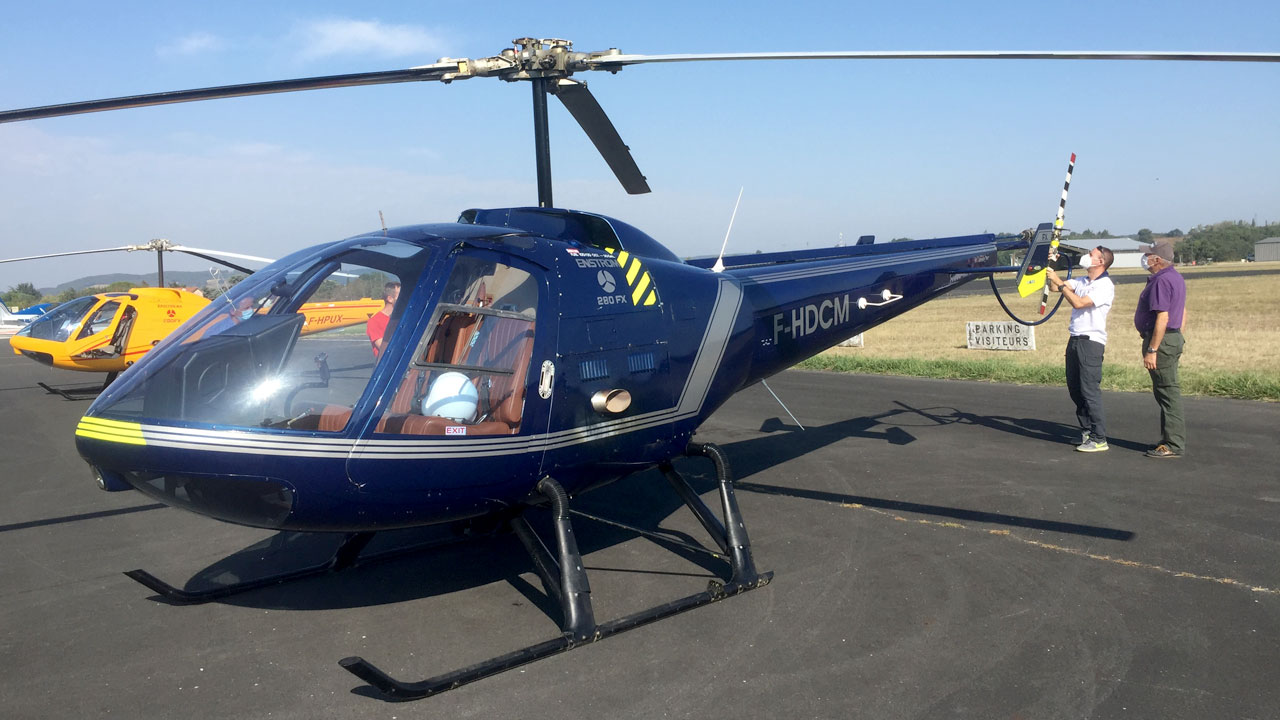 September 15, 2020, the whole Rotor & Aircraft team spent a full day at Toulouse Hélico Formations (THF) who operates an Enstrom 280FX.
Raphael Belaygue, CPL (H), FI, the General Manager of Toulouse Hélico Formations (THF) is currently training several private pilots on his 280FX from either Graulhet or Toulouse-Lasborde airports.
On that same day, Jean-Claude Bruniaux who's Rotor & Aircraft's chief pilot was able to test an deliver to Frederic Segura his Enstrom 280FX type rating.
Prior to that day, Frederic had been trained by Raphael Belaygue on his F-HDCM.