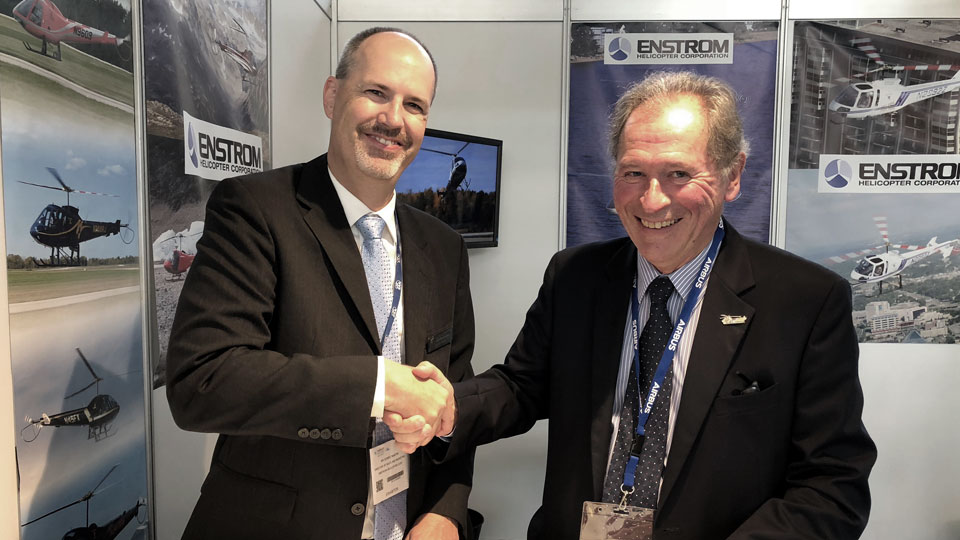 Enstrom Announces 280FX Sale at Helitech
Amsterdam, Netherlands,  October 17, 2018 – Enstrom Helicopter Corporation signed a contract at Helitech International to deliver a new 280FX into France.   The deal is being completed by their dealer, François Gatineau, CEO of Rotor & Aircraft Sarl.
"We are excited for Rotor & Aircraft who has been working hard to add to the Enstrom  French fleet. François is picking the perfect machine for flight training.", said Dennis Martin, Director of Sales and Marketing at Enstrom. " The 280FX is one of the safest aircraft out there and it is especially rugged enough to handle the trials of a training helicopter. "
The Enstrom 280FX will be delivered to France in the spring of 2019.