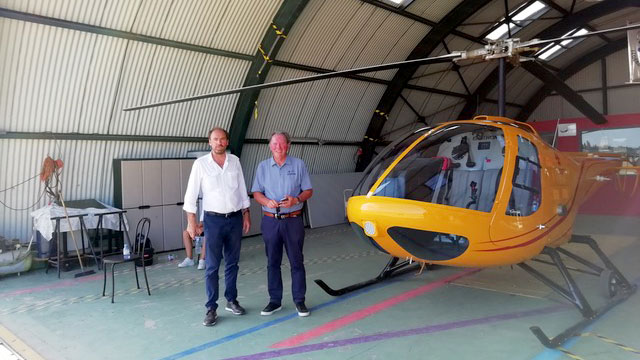 July 24, 2020, Rotor & Aircraft teamed with Aero-Consult and spent the whole day at Helimed's home base of La Fare les Oliviers.
All the Helimed pilots were able to enjoy a demo flight on the Enstrom 280FX of Rotor & Aircraft.
All demos flights were done by Yves Helpiquet the CEO / CFI of Aero-Consult who operates his own Enstrom 280C at Cannes airport.
Following the enthusiasm of the pilots, Yves Helpiquet has now based his Enstrom 280C at La Fare aerodrome, allowing Helimed members to fly regularly.